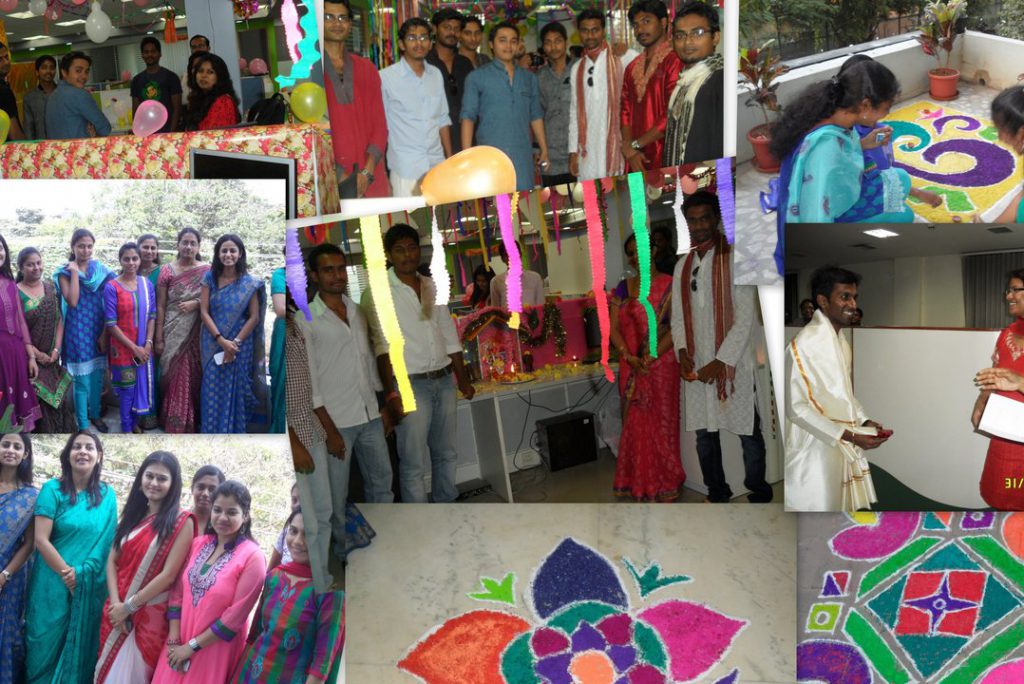 Srishti sparkled in riot of colors.
As always, Diwali cheered all Srishtians, brought them closer, and reminded Srishtians about the pride of enjoying traditions and culture. Yes, last week Srishti celebrated Diwali with great enthusiasm and cheer. Crackers and Diyas added the color and josh to the festival. Desi attires and decorations brought in the oomph and zest to the festive mood.
The rapid rangoli round and quick cubicle decoration competitions unleashed the creative side of Srishtians. Many a desk turn out to be feast on eyes with right mix of desi traditions and utilitarian work needs of today. The intricate rangoli designs blended seamlessly with contemporary looking cubicles, indicative of the flow of life and change.
The celebrations that went on for the complete day brought joy, surprises and enthusiasm among all employees. The love, the friendship and the affection among the co-workers was visible everywhere. The day winded up with the prizes for the best ethnic wear, best rangoli and best cubicle decorations.
It was indeed a memorable and unforgettable Diwali celebration for all Srishtians who took home the ideals of joy of being together, working together and enjoying together.