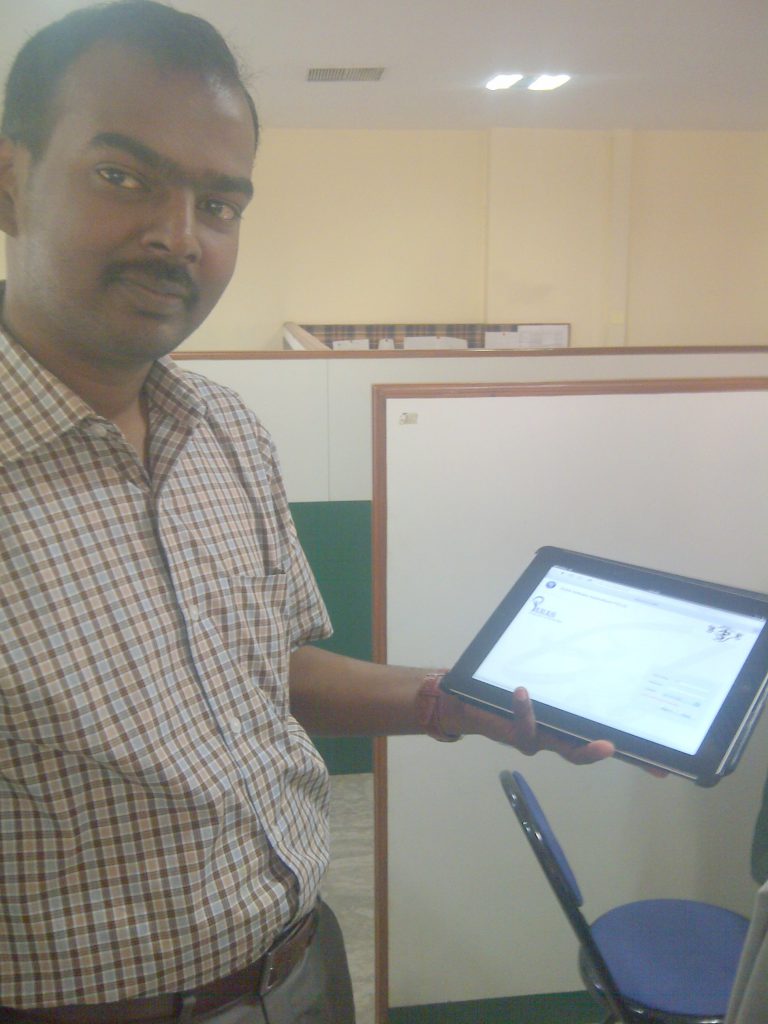 Employee speak – Srinivasa Rao shares his experience with Srishti
Employees Passion towards work is what leads to the success of the organization. With an unparalleled commitment to work, employees not only shape their future, but also enhance the knowledge and skills of their organization. Srishti offers all the support and encouragement to its employees to discover their limits, extend their passion and reach newer heights. In this article, Srinivasa Rao, Technical architect shares his journey with Srishti.
A brief: Srinivasa Rao P – Technical Architect
Joined as a fresher for the position Software Engineer trainee in the year 15 July, 2005. His attitude towards work has inspired many employees. He is now leading the technical team.
Lets us know the secret behind his success.
QUESTIONS
1. Whats your take on product planning?
I started my career and have been involved in development of product PARAS for last 8 years. Now I see PARAS offering complete solution for all kinds of hospitals from across the world. Product planning is one of my major responsibilities in Srishti. Though PARAS is rich in functionality and 100% customizable, we still endeavor to enhance these functionalities so that it will make hospital work flow more easier. Conclusively, our next immediate goal is to make PARAS GUI rich and more customer friendly.
2. How were you able to manage multiple implementations?
With lot many challenges in place, we are now able to use Single Code Base for all our clients. With the Institutional, location level configurations we are able to deploy faster implementation. Besides, with the deployment of Automated scripts for migrations, work has become more easier and convenient for all our clients. I express my gratitude for the generous team support and commitment of my colleagues.
3. How Srishti helped you to enhance your knowledge in IT healthcare domains?
I started my career as a fresher in Srishti and worked on building prototype screens for healthcare application. Today I am leading team of 30 people and contributing product development in technical as well as functional area. Srishti never restricted me to learn what I want, its offers me plenty of opportunities to learn everyday. It was challenging for me to enhance my technical skills when Srishti had decided to change the technology from .Net to Ruby on Rails. This RoR technology was new for me and Srishti provided me good support to become a master in this technology.
Apart from my individual learning, Srishti has always provided me great platform in healthcare IT. Each conversation/communication with my colleagues and teams serves as a good learning opportunity in healthcare domain.