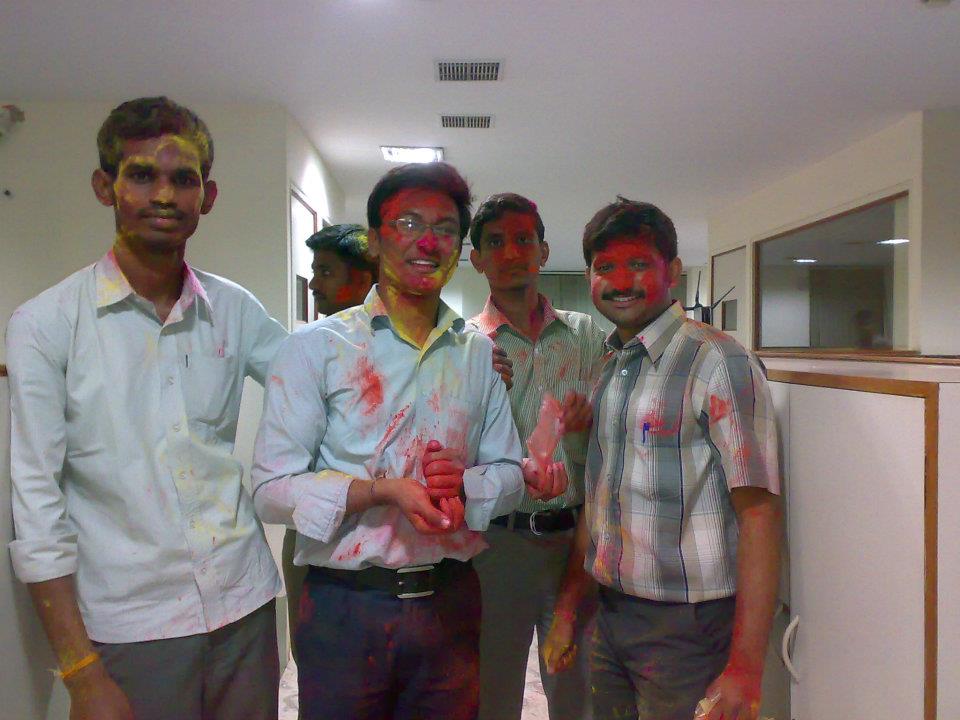 Employee Speak: Peers have helped me learn faster, Nagamohan Reddy
A company is known by its people and the culture it imbibes through their actions and intent. Smart employees join companies not just for money, but the life time value of skill development that they gain in the place. Srishti's organizational philosophy is to grow and enable growth around us. Our clients benefit with our world class products and compete successfully in their markets. Our biggest pride is the growth of our most valued assets, our people. In this new series, we bring experience sharing of our employees.
In this post, we hear Nagamohan Reddy, Software Engineer Trainee about the kind of support he receives from his peers.
How long have you been associated with Srishti?
 I have been here for 8 months now.
Tell us more about Responsibilities
As a part of my initial training, I am working in two different teams. And the support and learning pace has been tremendous. While working with Jeeva and Suhana, my Team Leaders, I have been motivated to learn more and take more responsibility. Taking ownership of my work has become easier knowing my team members and team leaders would help me out, if I ask for it.
What has motivated you to move forward?
Peer support and the excitement of learning. Since, I joined recently, the cooperation and support from my colleagues acted as a major icebreaker. I am still learning the technology and language. And, they have helped me learn faster. Srishti has become like a second home to me with very friendly colleagues and occasional outings with them. You can always count on your seniors to listen to you and help you.
Where do you see yourself 5 years from now?
I am hoping to develop my skills in the same domain and excel in it. 5 years would give me enough time to master the technology and language that I am working on right now. And, hopefully promotions will follow. Fingers crossed!