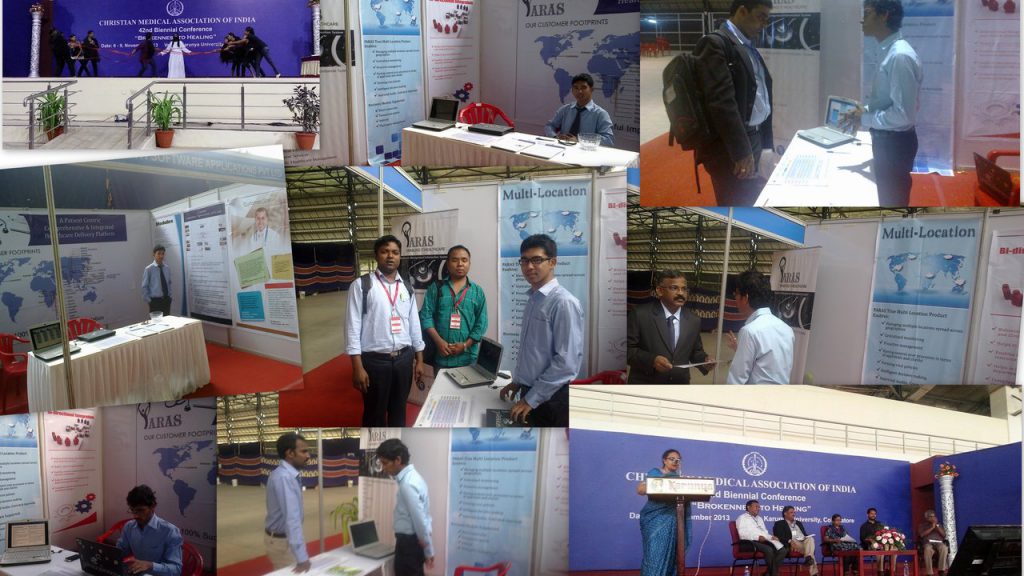 Srishti unleashes its talent in product development at a mega healthcare event !!!
Srishti believes to change the landscape of healthcare trends and constantly participates in different events to bring a transformational change in the healthcare platform. Recently Srishti was the part of 42nd CMAI Biennial conference 2013 in Karunya university campus, Coimbatore, Tamil Nadu. The All India Christian Medical Association of India conference mainly focused on serving the industry better and healing the illness of the patients. The event that grandly celebrated the 42nd Biennial conference invited the healthcare professionals from across the nation.
Srishti with a focus to excel in healthcare industry actively participated in the event to drive better patient care. Its abiding commitment in improving the patient care and to change the healthcare scenario was brought to light in the event.
Srishti not only reached different hospitals but also demonstrated PARAS that enhances the hospital's performance. It's scalability and robust architecture was well appreciated in the event.
The four day event served as a good platform for the PARAS team who not only got the opportunity to increase their knowledge but also contributed to enhance the current healthcare scenario in India.