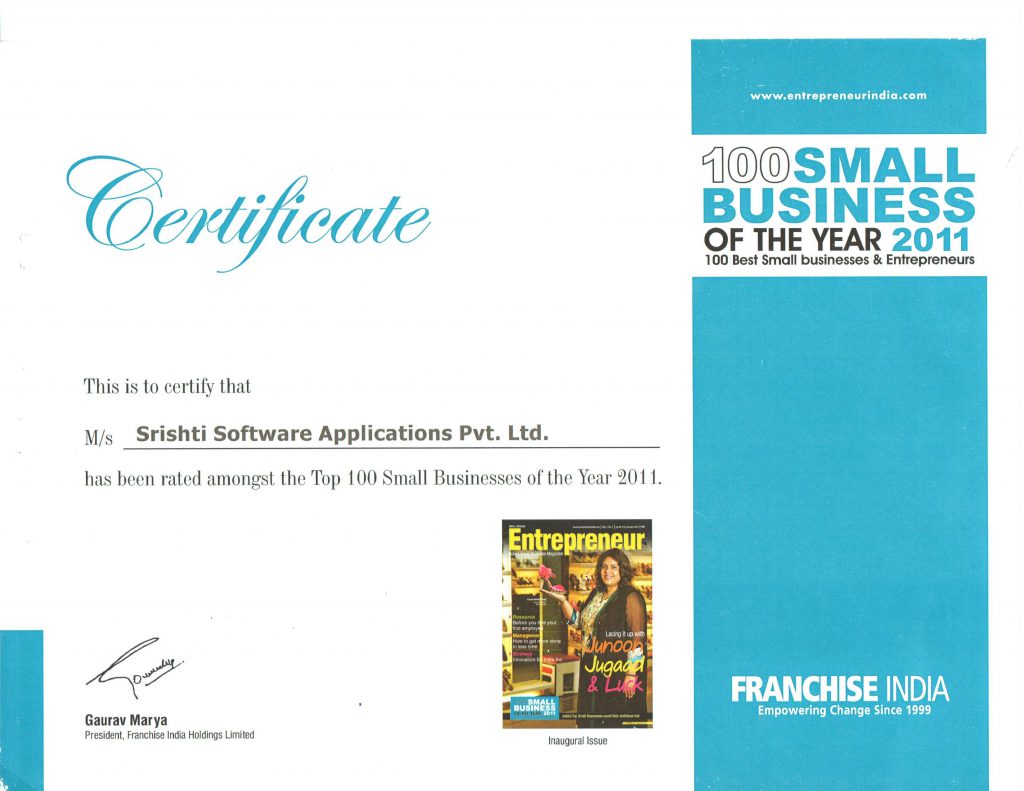 Srishti is among the 'Top 100 small Business in the year 2011′
Success is sweeter when it is reasserted by others. Srishti has been awarded  'Top 100 small Business in the Year 2011' by Franchise India Magazine. This award recognizes most promising and high growth small business for FY2011. Srishti Software, founded in the year 1997 has achieved many milestones and accolades.
On this occasion our CEO, Mr. Suchet Singh beaming with smiles said "We are proud of being recognized as Top 100 small Business. Winning projects and accolades is becoming a habit for Srishti software. Support of its employees, partners and customers is what made us achieve this unqiue honor and I dedicate it to them. The recognition also sets us focus on new benchmarks and stretch us to outdo ourselves to reach the next level".
The recognition reaffirms our commitment to innovation and developing methodologies that benefit our customers, partners and employees. Our Hospital Management Information System (HMIS) product PARAS aids hospitals in automating their entire day to day operations thereby helping them reduce cost, improve the quality of patient care and overall productivity. Our clients benefit from faster Return on  Investment (ROI), typically within 16-18 months of implementation. Congratulations to all.