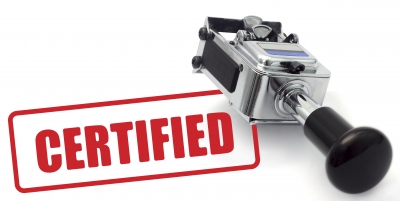 Srishti continues to deliver to the highest quality standards: Re accredited to ISO 9001:2008
Srishti believes in delivering to the highest standards of excellence. While we have set policies in place to support us in maintaining our quality standards, we also recognize our responsibility to confirm to external accreditation for quality management. In line with our drive for excellence, we are happy to announce that have been re accredited to ISO 9001:2008.
Srishti's operations have been officially certified as ISO 9001:2008 Quality Management System by BSI India, under ANAB Accreditation since 2008. Under the same certification, our operations are re accessed by BSI every year as a part of their continual quality assessment. Srishti believes in continuous progress through creation and stands for delivering the highest quality standards in the industry. The re accreditation not just demonstrates our commitment to innovation and but also our focus on developing methodologies that benefit our clients.
While we are proud that our drive for excellence has been recognized, we also realize our commitment to live up to the high standard that we set for ourselves. The re accreditation is another step to our quest for quality.