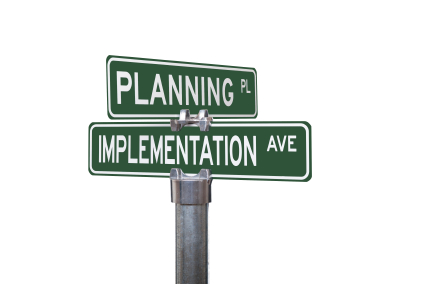 Pre-Implementation Planning-A quick run through
Many a good products fail to deliver because of poor implementation. The implementation challenges are multi-fold and Project resource allocation is one of the core issues. Sometimes the scope of the project is not properly defined,  allocation and monitoring is weak, and user adoption issues are given a go bye. The secret behind Srishti's 100% on-time HMIS implementation is because we diligently adopt the following:
Create the Project Plan and specific documentation.
Develop comprehensive project plans through past experience,applications and work
Evaluate organisational infrastructure and customer feedback.
Engaging executives in working and supporting the project from start till successful completion through optimised thinking.
Providing project management tools and techniques to facilitate proper governance,communication, risk management and progress report.
Estimating the Total cost of production and resources required for better output.
Testing the Plan thoroughly and correcting the potholes.
Implementing the Plan best to suit ROI (return on investment).
Planning is the stepping stone in building an empire of success. This is crucial for every system that urges for excellence which can be achieved by Pre-Implementation Planning.