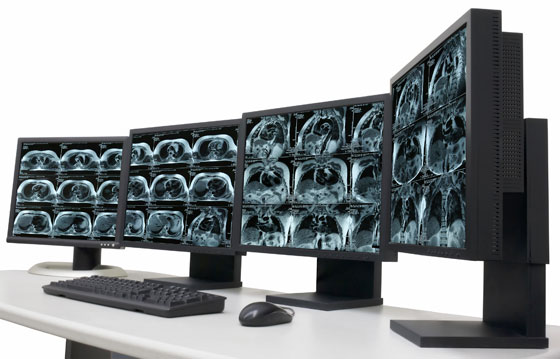 Managing Images made Easy
Image Management Business Solution is an enterprise software application widely used by Hospitals in combination with PACS (Picture Archive Communication System) to streamline the processes of the Radiology Department.
The need for Image Management Solution is imperative because Radiology department involves storage and processing of magnanimous amount of Image data like X-Ray, Scans.
Image Management Solution works in sync with PACS. Typically, when radiology equipment captures an image, it gets stored in PACS. Image Management Solution then retrieves the image from PACS and processes it to view the results as desired by the user. For instance, the image can be animated, annotated, zoomed in to concentrate on certain part or can even be exported as movie files. Image Management Solution offers the VTK and ITK capabilities and is specifically designed for navigation and visualization of multimodality and multidimensional images.
PARAS HMIS offers Image Management Solution coupled with PACS as a part of RIS Module.