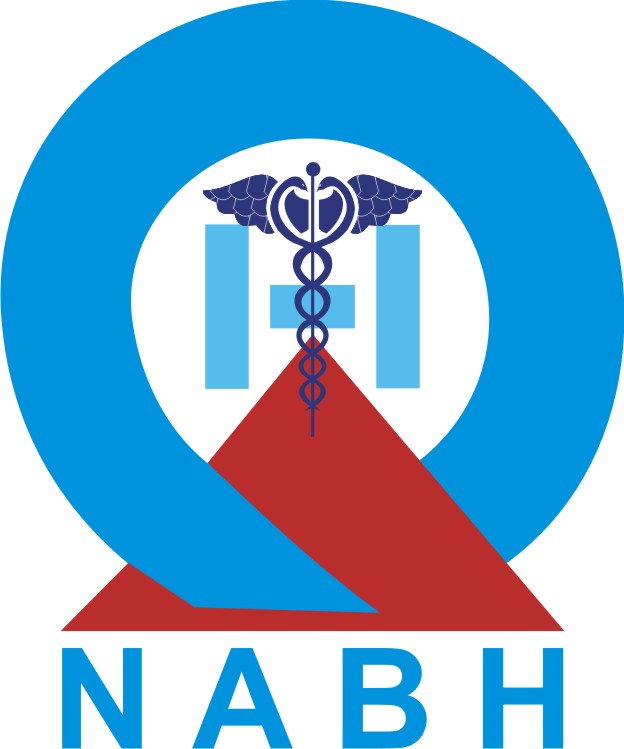 Confirming to NABH Standards
Confirming to NABH Standards because it deals with lives of patients. Successful hospitals across the country have to strictly adhere to standards laid down by the National Accreditation Board for Hospitals (NABH) a constituent board of Quality Council of India.
These standards are grouped in 10 sections. A world class,robust HMIS facilitates the hospital achieve these standards. How PARAS HMIS helps a hospital in achieving the above, is described below; section wise.
Access, Assessme
nt and Continuity of Care:
PARAS HMIS takes care of 'Registration', 'Admission', 'Discharge', 'Transfer', & 'Referral' using its Patient Administration System [PAS] conforming to the NABH requirements and thereby facilitating accreditation.
Pa
tient Rights and Education:
PARAS HMIS achieves this through its 'Consent Recording/Archiving'. Functionality as per NABH requirements
Care of Patients:
By Using Clinical Process Guidelines PARAS HMIS provides a pre charted 'workflow template' using which Health Care Professionals ensure uniformity in delivery of clinical care across all locations and departments of a hospital.
Mana
gement of Medication:
Certain people are sensitive to certain drugs. PARAS HMIS takes care of this through a 'Pharmacy' module which works closely with 'Medication Allergy' module. Additionally, PARAS HMIS has 'Medication Interaction', Medication Alert' & 'Electronic Medication Administration Recording functionality greatly enhances patient safety with respect to Medication. This is an important area of NABH Accreditation standards, conformation to which is facilitated by PARAS HMIS.
Hospital Infection Control:
Two important PARAS HMIS modules which cover this standard are 'Central Sterilisation & Store Department' and 'Bio Medical Waste management'.
Cont
inuous Quality Improvement:
PARAS HMIS, which is capable of reporting 'Key performance Indicators' assists in achieving the standards mentioned in this section.
Resp
onsibilities of Management:
PARAS HMIS is capable of creating a hierarchy of 'Roles' with robust 'Role Based Security Rules' thereby ensuring proper accountable Hospital Management and facilitating NABH accreditation.
Facilities Management and Safety:
In PARAS HMIS, 'Materials Management System', which includes Stores Management, takes care of all the processes related to Equipments and Devices life cycle.
Human Resource Management:
A standard functionality mapping to a HRM module in a HMIS is necessary to meet these standards.
Inf
ormation Management System:
PARAS HMIS caters to the information needs of the care providers, management of the organization and other agencies that require data and information from the organization through a world class structured Electronic Health Record [EHR].