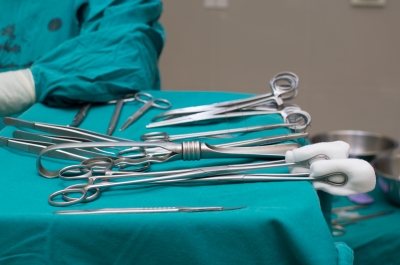 Better operation theatre care with PARAS
With each passing day, hospitals are becoming more and more vigilant about the operation theatre. Operation theatre has to be proactive as well as streamlined to enable the doctors to function well before, during and even after the surgeries. Healthcare setups aim at increasing a professional and hospitable environment thereby relighting the spirit of both the doctors and patients. Apart from that, the other integral tasks include proper implementation and maintenance of surgical equipment and sutures. It all calls for a lustrous hospital module with comprehensive solutions for all the integral and peripheral needs. In due course of time, both sterilization, hygienic practices, pre-surgery precautions and post-surgery measures have been sensitized by all the responsive healthcare setups.
PARAS, the firm better known for its promissory and comprehensive modules, offers meticulous services at affordable costs. PARAS maintains its highest conformity with service excellence and operational timeliness. The highly systematized modules of PARAS ensure that all the duties are being performed adhering to the highest healthcare standards. PARAS follows CSSD module. CSSD stands for Central Sterilization and Supply Department. Using this module, PARAS guarantees a full-fledged and proper sterilization and supply of surgical sutures and equipment. Apart from that, the clients of PARAS are well served using the other proactive modules like Clinical Decision Support System (CDSS), Electronic Medication Admin Record (eMAR), Patient Relationship Management (PRM) and Computerized Physician Order Entry (CPOE).
Image courtesy of arztsamui at FreeDigitalPhotos.net