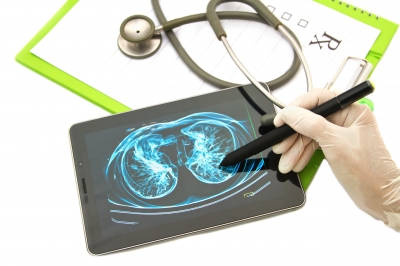 Applicative leverages of cloud hosting in health care lore
Cloud technology is the most disruptive technology to have emerged in IT industry. For an industry that has witnessed many innovations on hardware, client devices, software, AI tools, cloud is probably the one with highest business impact. It is not only changing how technology would be made available, but how it would be used. IT industry which has always grown with periodic refresh has gained on capital intensive investment that clients make. Cloud is changing all that. It has completely moved the fulcrum from capex to opex, thereby fundamentally changing the business model of several companies.
Healthcare industry is an intensive user of IT and is gearing up to embrace the newer options like Cloud technology in its various forms (Iaas, Paas and Saas).
Let's peer into the cloud hosting realm that can help health care operators to gain competitive advantage with following benefits:
1. Price advantage: Unlike paper license, cloud hosted applications or services emerge cheap because the intermediate players for distributions are no required by OEMs to reach to customers.
2. Pay as you go and scalability: Cloud offerings can be consumed as the healthcare se rvice provider grows. A major advantage is no upfront investment is required for future capacity and managing capacity with demand becomes easy. With cloud hosting, they can opt for the solutions that suit their clientele and exigent budgetary control. Cloud servers offer limitless scalability thereby reducing the qualms of the health care operators.
3. Security and safety: Since hospitals, dispensaries and clinics have security agendas, they can rely on cloud hosting. Public cloud services are commonly used to systematize the data and conveniently manage the departmental interoperability. The other option for the healthcare sector is of course the private cloud. Since every operator in the healthcare sphere has his/her motives and incumbencies, private cloud can offer them a scope to formalize their needs. Health care operators are supposed to adhere to the highest standards of accountability regarding their patient sensitive data. Private cloud servers can safeguard the patient information thereby curbing the chances of a third party encroachment.
4. Electronic Medical Records (EMR): This ultramodern methodology can preclude doctors and their subordinates from bearing the brunt of cumbersome files and hard documents. Cloud hosting paradigm offers Electronic Medical Records that can dissuade health care operators from managing cumbersome documents, files and their maintenance. Healthcare professionals and doctors can manage the old, present and future medical prospects using private cloud services without regards to their insistent budgetary criteria.
Image courtesy of Praisaeng / FreeDigitalPhotos.net