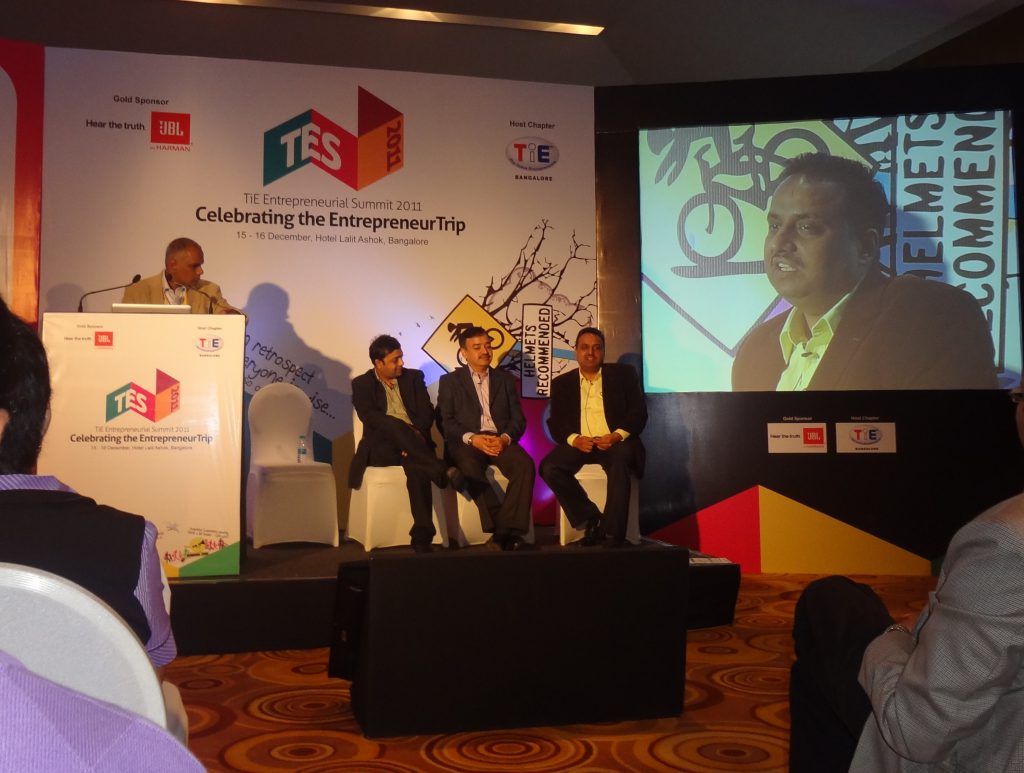 Ajay speaks at the TiE Entrepreneurial Summit 2011, 15-16th Dec 2011
TiE Entrepreneurial Summit in Bangalore celebrated the pains and tribulations of successful entrepreneurs. Ajay Shankar Sharma, CEO Srishti Software, was one of the invited speakers to share his challenges, strategies and lessons of successfully growing a software product firm. Ajay's presentation captured the early motivation of setting up the company.
14 years back, when brain drain was at its peak, Ajay a student of NIT Trichy back then had a strong reason to stay in India – he wanted to start something of his own. The motivation led him to quit his first job and start Srishti Software. Years that followed saw him, sitting in front of many hospitals making presentations and convincing them of the value the product. Many customers appreciated the commitment and professional competence of the young and inexperienced team and the first client signed up in 1997. One successful implementation led to another and Srishti Software grew.
Ajay highlighted the importance of building relationships and perseverance for the success of any enterprise. Entrepreneurship Ajay says is not easy. But, right business focus, customer understanding and leadership qualities can do wonders and hold the torch for next generation entrepreneurship ventures.  Today Ajay is widely known among his peers as a serial entrepreneur having founded, not just Srishti Software but also SuperSeva Services- a personal and Business Assistance Company and SuperSeva Healthcare-a venture to promote nursing institute, medical college and hospitals.